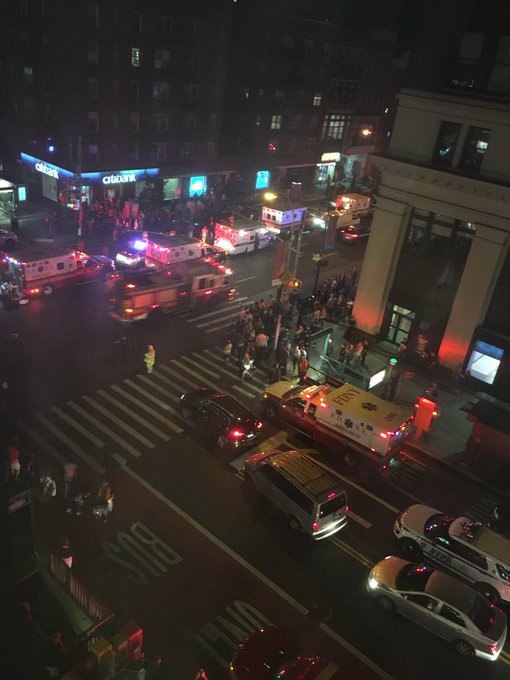 In a blast that killed atleast 29 people in the Chelsea district of New York City, accordind to officials
the cause of the blast late on Saturday remains unclear. Mayor Bill de Blasio described it as "intentional" but said that there were no known terror links.
Officials later told media that a device was found at a second location a few blocks away. t
he explosion occurred around 21:00 (01:00 GMT on Sunday).
Witness said the blast went off in a dustbin, shattering windows in a nearby building. Several blocks have been closed down by police.
A bouncer at Vanity Nightclub,
Rudy Alcide,
at 21st Street and 6th Avenue, said he thought something large had fallen.
"It was an extremely loud noise, everything was shaking, the windows were shaking, it was crazy," he said. "It was extremely loud, almost like thunder, but louder." he added.
How ever, the White House said President Barack Obama has been apprised of the explosion in New York City and will be updated as additional information becomes available.