Video: Watch the best of Kanté with Chelsea, 7 games left, 7 points ahead -- can't wait for clash against Man-Utd
Brilliant French professional footballer, N'Golo Kanté who plays as a central midfielder for the English club Chelsea and the France national team, has shared little tips of advice and guidance to been a professional player. "Don't stop working, look for any opportunity, watch the man - the pass... Never stop and love every game," he said. Video of genius N'Golo Kanté is next.. Enjoy!!!
Leader Chelsea, with 7 points ahead Tottenham hotspur and Arsene Wenger, Arsenal remain 6th with just 7 games left this season. how things look at the top of the Premier League table.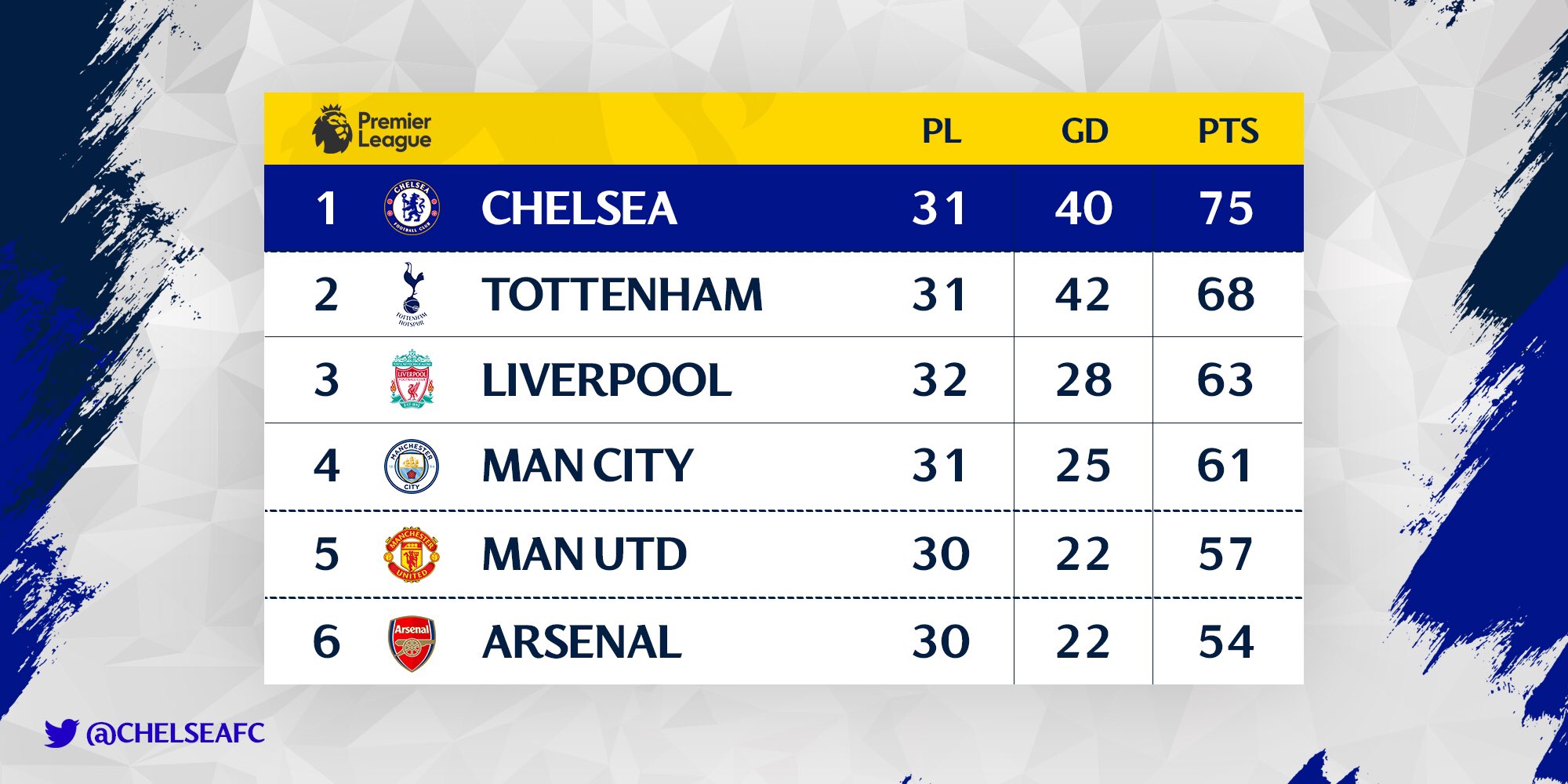 — Chelsea FC (@ChelseaFC) April 14, 2017
26-year-old Kanté who joined Leicester on 3rd August 2015, was one of four Leicester players named in the PFA Team of the Year. He joined Leicester City on a four-year contract, for a fee of £5.6 million and became an integral member of the clubs first ever Premier League win in his only season at the club.
Kanté at Chelsea:
On 16 July 2016, Kanté signed for Chelsea for a reported fee of £32 million. After signing a five-year contract with the club, Kanté said: "I am so happy to have signed for one of the biggest clubs in Europe. It's a dream come true for me."
Kanté was given the number 7 shirt, left vacant since the exit of Ramires in January. #7pointsahead #7gamesleft #Jesseynumber7